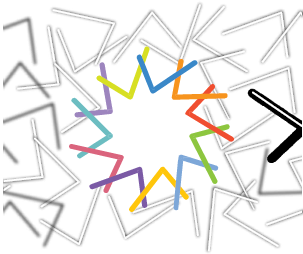 Responsible Business Conduct (RBC) enables enterprises to better contribute to economic development, sustainability, inclusiveness, social progress and to respect internationally recognized human rights and is therefore an essential component of a vibrant, competitive and transparent business environment.
The Global Forum on Responsible Business Conduct (RBC) was launched by the OECD in 2013 to strengthen international dialogue on responsible business conduct and to enhance the synergies between corporate responsibility instruments on all levels, including the OECD Guidelines. At its second meeting on 26-27 June 2014, in Paris, over 90 distinguished speakers came together with over 560 attendees to provide insights and exchange views on how to do well while doing no harm in an effort to contribute to sustainable development and enduring social progress.
Discussions were held in six thematic sessions and three special events:
Reinforcing the Ecosystem of Responsibility
Grievance Mechanism of the OECD Guidelines for Multinational Enterprises
Rana Plaza Aftermath: Responsible Supply Chains in the Textiles and Garment Sector
Stakeholder Engagement and Due Diligence in the Extractive Sector
Responsible Business Conduct along Agricultural Supply Chains
Responsible Business Conduct in the Financial Sector
Special Event: Responsible Business Conduct in Myanmar
Special Event: Responsible Business Conduct in Central Asia and South Caucasus
Special Event: ISO Sustainable Procurement
This special event focused on the role of RBC in building healthy business environments in Central Asia and South Caucasus and the investor contribution to the region's sustainable and inclusive growth. The discussion drew upon the knowledge and experience of various regional players.
OECD publication series Responsible Business Conduct , featuring Kazakhstan and Georgia, were presented. The main findings of the first two studies of a new publication series were conceived as a resource document for investors to understand the needs and expectations of the societies in which they operate. It describes the challenges and opportunities investors encounter in translating RBC principles and standards into practice and identify appropriate tools and partners that could assist. The Kazakhstan and Georgia publications are part of a broader OECD project on RBC in Central Asia and South Caucasus, which is supported by the Austrian Development Agency and the Austrian Federal Ministry of Science, Research and Economy.
Prof. Dimitri Japaridze, Head of the Business Research Centre at Ilia State University, participated in the special event on Responsible Business Conduct in Central Asia and South Caucasus. He discussed the recent initiatives carried out in Georgia and the future steps to be taken in the education sphere in order to gain the most benefit from RBC.